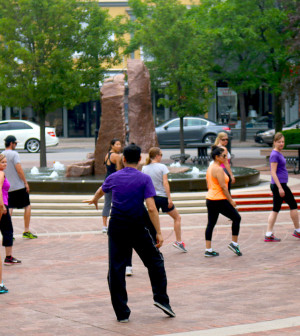 From Article...
"Here are danceScape's Top ten fitness and health benefits to dance and why you should start today:
Forever Young. Dancing is tremendously beneficial in keeping us young. It retards the aging process immensley. It benefits our heart, cardiovascular system and increases our lung capacity. Fact: The muscle exertion and breathing rates of dancers performing in one dance competition is equivalent to those of cyclists, swimmers and an Olympic-level 800-meter runner.
Strong Bones, Lubricated Joints. Dance aids in the prevention and treatment of osteoporosis for men and women. For women during post-menopause, there can be a significant drop in estrogen levels which stops calcium from being absorbed into the bones. Dancing can also help keep joints lubricated in order to prevent arthritis.
http://www.dancescape.com/fitness-health-benefits-of-dancing